Ultimate Body Weight Loss
00002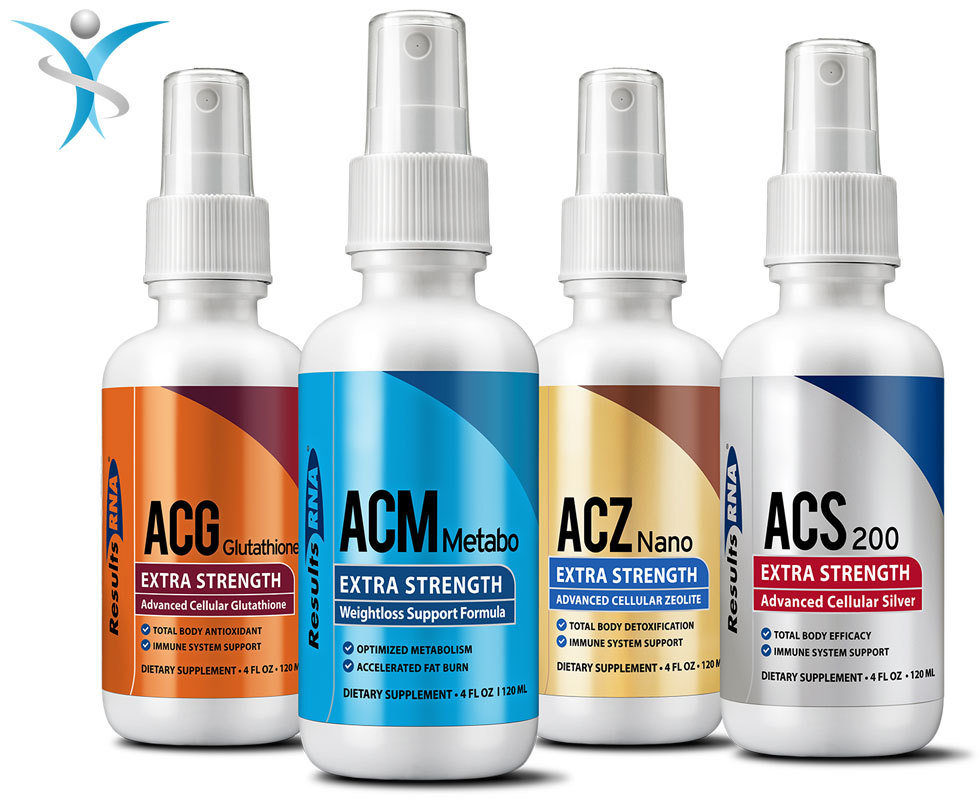 ACM Metabo
Advanced Cellular Weight Loss
ACM Metabo is a unique biologic formulated to enhance metabolic and thyroid function, boosting energy, speeding metabolism and inducing healthy, consistent weight loss. Results are fast acting and safe.*
Clinically Proven
ACM Metabo provides essential nutrients, botanicals and amino acids clinically proven to promote weight loss. Ingredients include Green Tea Extract (ECGC), Glutamine, Green Coffee Bean Extract, Panax Ginseng, Ashwagandha root, Citrus aurantium, Rhodiola rosea, Greater Burdock, Peppermint Leaf and Natural Minerals.
Fat Oxidation
ACM Metabo is a proven formula shown to support fat oxidation, induction of weight loss, suppression of unhealthy cravings, and provide anti-inflammatory and antioxidant effects.
ACZ Nano
Maximum Detoxification
Prescribed by leading medical practitioners worldwide, ACZ Nano Extra Strength has been shown to increase urinary output of Lead and Mercury up to 103,500% over baseline during only 12 hours of post-provocation urine collection.
Immediate Benefit
ACZ Nano Extra Strength works immediately, detoxifying the blood and cells; balancing the pH levels in the body and effectively reverses acute chemical and allergic reactions.*
Nano Technology
ACZ Nano Extra Strength is the only nano zeolite formula available with zeolite crystals existing within the Nanoscale as calculated via SEM analysis. Competing liquid and powdered zeolite formulations utilize micronized zeolite, with particles over one thousand times larger than the nano zeolite crystals provided in ACZ Nano Extra Strength.
ACG Glutathione
The King of Antioxidants
Neutralizing free radicals and reactive oxygen compounds, increased glutathione enhances every system of the body, including the immune system and metabolism; optimizing health and athletic performance.*
Remarkable Efficacy
A major advancement in Glutathione supplementation. ACG Glutathione Extra Strength is an intra-oral spray GSH that tastes great and has been proven by an independent clinical research firm to effectively increase intracellular levels of GSH by over 10% in only 7 hours.
Glutathione is Critical
Glutathione (GSH) is one of the most critical molecules of the entire body. As the most important intracellular antioxidant, GSH regulates all other antioxidants while preventing damage to important cellular components caused by reactive oxygen species, such as free radicals and peroxides.
ACS 200
Superior Silver
Kills pathogens 1,000,000 times more effectively than competing brands based on independent laboratory research.
Safe & Effective
Effective against an enormous array of disease causing organisms; including bacteria, spirochetes, virus, fungus, parasites & more without harming healthy flora or damaging human tissue.
Broad-Spectrum Antimicrobial
The only immune system support formula proven to achieve 99.9999% (complete) kill against 660 microorganisms; including Borrelia burgdorferi*, Bartonella henselae*, Powassan virus*, Rhinovirus*, Legionella pneumophila*, Pseudomonas aeruginosa*, Salmonella bongori*, Candida albicans* & MRSA* as proven via in vitro, kill-time studies.
Ultimate Body Weight Loss